Throughout the summer months (and sometimes into the winter as well),we attend village fetes and agricultural shows to raise the funds our group requires to pay for any vets bills we may incur, any equipment we may need, and also to enable us to support the Badger Trust and Secret World in Somerset where any rescued cubs are looked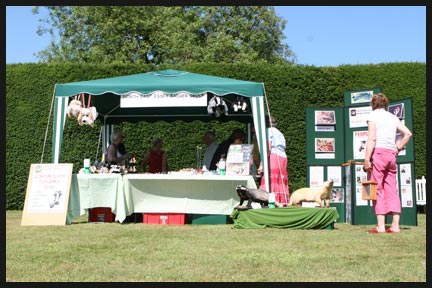 after.
As important as raising money, is the need to raise our profile, and it is at these shows that we are able to reach the public and in turn for feeding them more information about badgers, we sometimes gain invaluable information regarding sett locations, and road casulaties. We are also lucky enough sometimes to pick up some very good new members from these shows!
We also hold collections at supermarkets, do car boot sales, and hold different fundraising events in aid of the Badger Trust's annual badger day.
If you see us at any event, please come over and say hello. We would be glad to give you any leaflets or advice or speak to you about more of our activities.
You can find us and our stall at the following events in 2012. Please check this list often for changes and updates.


Essex Wildlife Show/AGM/Grand Opening, Abberton - June 23rd


Pebmarsh School Fete 12-3pm June 30th


RSPCA, Wethersfield - July 15th


Southminster - July 21st


Tillingham - July 28th


Roundwood Garden Centre Fund Day, Bocking August4th


Bradwell On Sea - August 4th


Greyhound Rescue Fun Day, Gt Notley Country Park August 12th


Purleigh - August 12th


Great Cornard (nr Bures) Fete 12-6pm August 18th


Beth Chatto, Elmstead Market - August 22nd


Highwoods Country Park, Colchester September 23rd